Main Content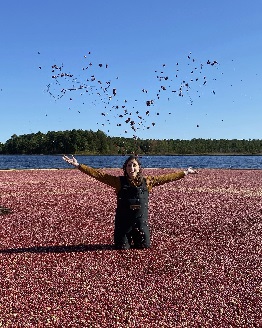 609-726-2530
Gina Sideli's research includes areas of plant breeding and genetics for crop improvement, germplasm evaluation and -omics technologies (genomics, metabolomics, phenomics). Her lab aims to integrate a multi-disciplinary approach for understanding the underlying genetics of important traits and implement marker-assisted selection for simply inherited traits or genomic
selection for complex traits.
Specific areas of interest are based on industry priorities and challenges which include but are
not limited to: climate resilience, plant architecture, post-harvest quality, resistance to disease
and pests, and phytochemistry.
Sideli's extension program aims to deliver improved cultivars according to changing industry
needs. To do this she works with growers to determine current and future breeding targets,
conducts multi-location/environment grower trials of advanced selections and receives grower
feedback, and delivers presentations and demonstrations of ongoing research projects.